Jason Russell, the maker of the KONY 2012 video, had a specific objective: spread the word about central Africa and stop Kony and the Lord's Resistance Army.  With the release of this video, a cry out to the American people to help the Invisible Children organization, history has been made; no other YouTube video has reached 100 million viewers as fast as Russell's video.  But some people, especially media scholars, are less than impressed and have critiqued this "movement."  Ethan Zuckerman spends time discussing this topic in his blog, My Heart's in Accra.  Without including African voices and spending more time simplifying a very complex topic, KONY 2012 fails to tell the whole story.  Furthermore, those who are donating money to the organization by buying action kits and posters are now realizing that their investment may not be legitimate.  KONY 2012 t-shirts and other merchandise found on Ebay opens up the question of whether or not the profits are reaching the charity.  In many efforts to convince KONY 2012 viewers to ignore this cry and avoid donating, critics work to inform the American public of the video's flaws through blogs, personal YouTube video uploads, and online news websites such as The Guardian.  Additionally, online news articles are following up on the cause and letting the public know that maybe it cannot take Russell's plea seriously, specifically because of the Russell masturbation scandal.
Here is the first KONY 2012 video from YouTube:
While millions of people have viewed this video and felt sympathy towards Africans, this video is not a form of digital activism.  Tweeting and re-posting on Facebook has taken place, but we have yet seen an extreme effort of the American people.  To further explain the details of what is taking place, the second KONY video was released.  Most likely directed towards the critics that were critiquing the lack of information the original video gave, the second video is more detailed and less directed towards ethos and emotional attachment.
Here is the second KONY 2012 video from YouTube: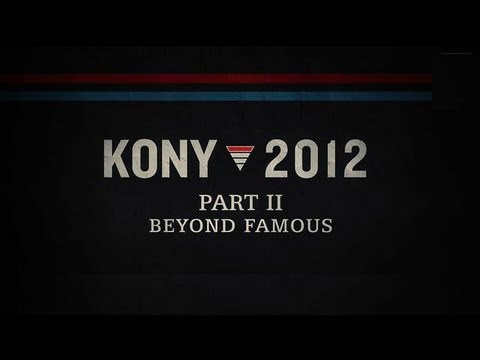 Clay Shirky believes that digital media helps form groups and connect people through topics of interest.  This video has connected people through shared knowledge, but mobilization has not been strong.  As Evgeny Morozv says one of the "problems with the promiscuous nature of online activism [is that] it cheapens our commitment to political and social causes that matter and demand constant sacrifice."  (from an Edge Conversation)
For more information about KONY 2012, visit this website.