When I think of London, I sure don't think of Mexican food. And if you're thinking of going to London to get amazing, authentic Mexican cuisine, please don't. Veni, vidi, edi. And Lupita, the restaurant of choice, didn't deliver according to expectations.

The scene is night. Piccadilly Square is lit up and people are bustling through the streets. A few minutes away lies a restaurant named Lupita. Its glass is filled with stickers claiming that its food is "Fresh" and "Authentic." Inside, the decor is bright and inviting. Almost instantly, a waiter hands you a menu decorated with interesting looking creatures called alebrijes. This is Lupita Central, one of three Lupitas in the area and the closest one to Regent's Park.
Now to the food. The Queso Fundido, which means 'melted cheese,' is 7.75 pounds. While that may seem to be too expensive for a mere appetizer, it is served in pretty substantial portions. Between three people, the cheese serves as a necessary introduction to the meal as a whole. It performs this through two methods. Firstly, the queso reduces the customer's expectations that their main course will be an authentic experience. Secondly, the queso is very filling. Finishing the queso may prove a bit too difficult as it's a bit hard to swallow the fact that a restaurant which hypes itself this much is, indeed, not authentic. It may also have been difficult to finish as there are four flour tortillas to share among everyone sharing the appetizers, so one must be prepared to either try to tear a circular tortilla into thirds or bring along a fourth person to partake in tasting this so-called 'queso.' To be fair to Lupita, it presented us with two major red flags: queso is described on the menu as a "fondue of melted cheese" and the waitress didn't understand what queso was when we were ordering.
That's not to say that it wasn't good food. One could easily pick up the 'queso' with a piece of tortilla as it was extremely thick. Real queso is, as I have been told, supposed to be gooey.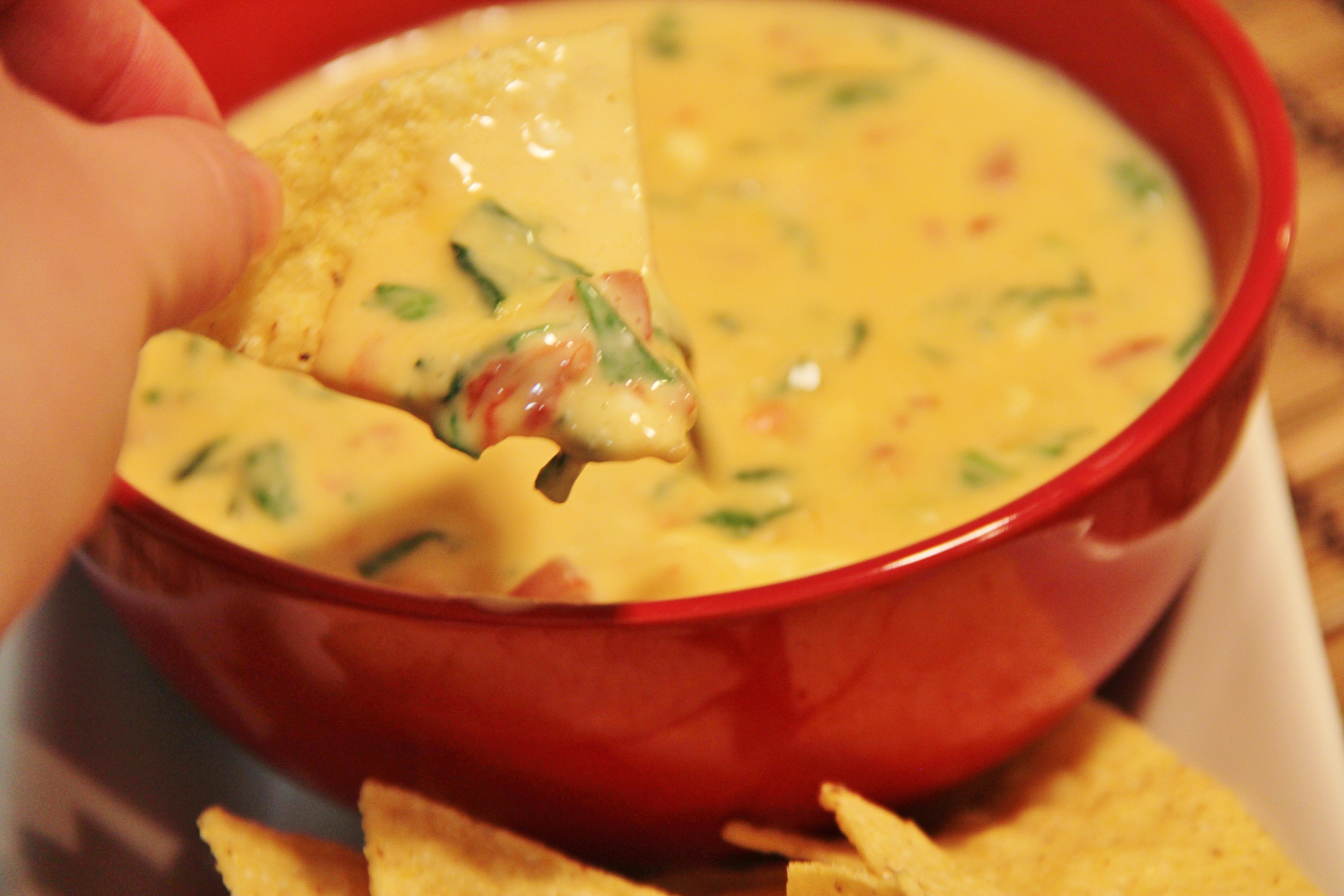 Considering the main course to be 'Mexican' was just as problematic as the supposed 'queso.' I ordered the roasted vegetable quesadilla, valued at 6.50 pounds. A steal, I thought. A main course below seven pounds, depending on quantity and quality, is usually considered cheap food from the heart of London. Its description seemed alright: vegetables, pinto beans, avocado, lettuce, chipotle mayo. I am an avid fan of avocado, so this really had me excited. There was a choice of a corn tortilla or a flour tortilla. I chose the corn tortilla and later found out that, generally speaking, flour tortillas are more popular. When the food was finally served, I looked down to discover that I had been given, in fact, not a quesadilla but a taco.
If you aren't already aware, there is a distinction between tacos and quesadillas. While both have a soft tortilla as their exterior, a quesadilla is not a quesadilla if it is not toasted. Unfortunately, the chefs at Lupita were not aware of this difference. They likely weren't also aware that beets aren't indigenous to South, Central, or North America. Yet next to my two tortillas, which both held various acceptable vegetables, there rested chopped beets. Internally, I could do nothing but sigh.
On the bright side, the presentation of the food was extremely appealing. It's just that I wasn't convinced that this was indeed Mexican food.
Taste-wise, the beet tacos were acceptable. While they weren't going to become my new obsession, the beet tacos were satisfying, even for their relatively low price. And when the waitress provided some salsas for the table, I decided to, quite literally, spice things up. There were two: salsa verde and one that I can't remember the name of for the life of me. The former tasted typical of its ; it's difficult to mess up a salsa verde as it simply consists of parsley, salt, garlic, capers, and basil. The other salsa, whatever it was, wasn't extremely spicy even though the waitress warned that it would be. It diverged somewhat from the standard salsa roja, but I couldn't figure out in which way. No matter its ingredients, the second salsa complemented the beet tacos. To be quite honest, all of the food could have done with a little bit more spice seeing as it was supposedly a Mexican restaurant.
With a little bit of research, I found Lupita's website (link below). Its website boasts it is "LONDON'S BEST MEXICAN RESTAURANT SERVING AUTHENTIC MEXICAN DISHES IN A RELAXED AND VIBRANT ATMOSPHERE." This does not mean that Lupita should be held in high esteem or that whoever wrote that intro was taking creative liberties. Rather, that may be reflective on London's low standards according to traditional Mexican food. Now, I don't pretend to be an expert on Mexican food–Metro Richmond certainly doesn't have extremely authentic Mexican food that I have ever eaten–but this meal didn't have anything on Chipotle.
Works Cited
Restaurant Website: http://www.lupita.co.uk/
Picture 1: http://www.lupita.co.uk/story
Picture 2: https://www.theodysseyonline.com/15-reasons-chips-queso-better-than-people
Picture 3: http://cookingwithawallflower.com/2014/06/08/three-ways-roasted-vegetable-soft-tacos/